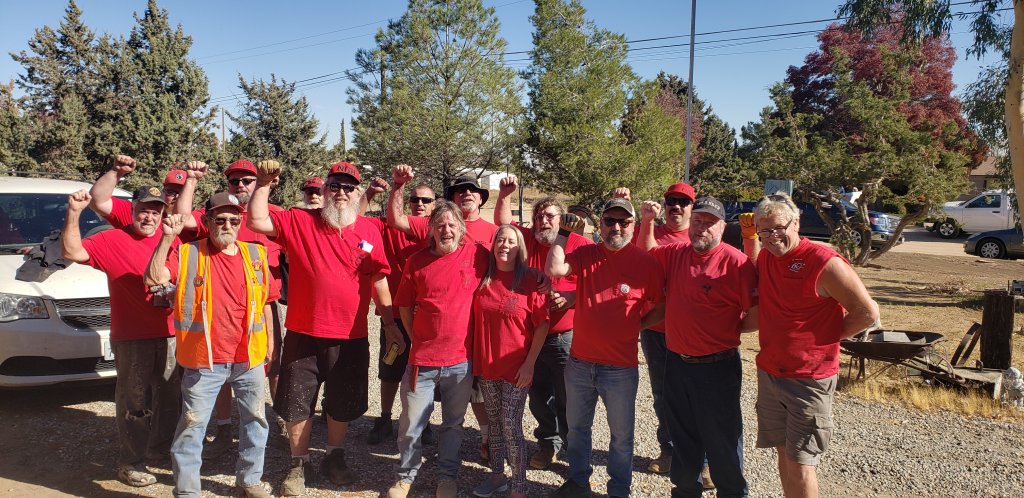 A Special Thank you Kerry "Kompost" Chicoine for spearheading this operation!
Our brothers unite for a day of service to our Widder Cathy Tschantre, clearing brush, building a shed and other chores were accomplished in record daylight!
Eric, Tommy, Tim, Dennis, Paul, Scott, Jerry G., Jerry M., Tony, Steve, Chris, Kevin, Jay…Thank You!
"Thank you guys so much for all that you have done… I have a hard time expressing my words." -Cathy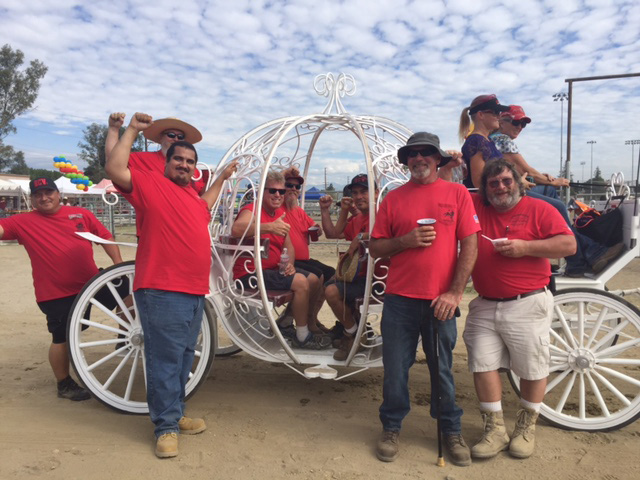 Holcomb brothers helping out at the 12th annual Western Days, Special Day for Our Friends with Special Needs.
XNGH Bill West presents a Chapter Donation of $200.00 in Stater Brothers Market money to the Women's Shelter to help with Holiday needs. Satisfactory!!